Seven Hills Inn Wedding with Alicia & Dave
What a sweet day for Alicia & Dave's wedding in the Berkshires at Seven Hills Inn! The clouds and cool temperatures didn't keep these two from having the best day ever. I had the pleasure of photographing TWO of Alicia's best friends weddings and was so excited when she asked me to photograph HER wedding as well! So fun to work at a new gorgeous venue. Shout out to Chatham Flowers and Bri Swatek for being awesome, as usual! These two and their group of family and friends are some of the kindest and most genuine people I've ever had the pleasure to work with – I just hope they have more single friends so I can see them all at another wedding soon!!
Congratulations Alicia and Dave! I wish you all the best in your newly married life together.
-Rob Spring
Venue : The Seven Hills Inn   •    Hair/Makeup : Glow Bridal    •    Bride's Dress : Precious Memories    •    Flowers : Chatham Flowers    •     DJ: Bri Swatek
Wedding Date : September 30, 2017
Three RSP brides!!! We love this!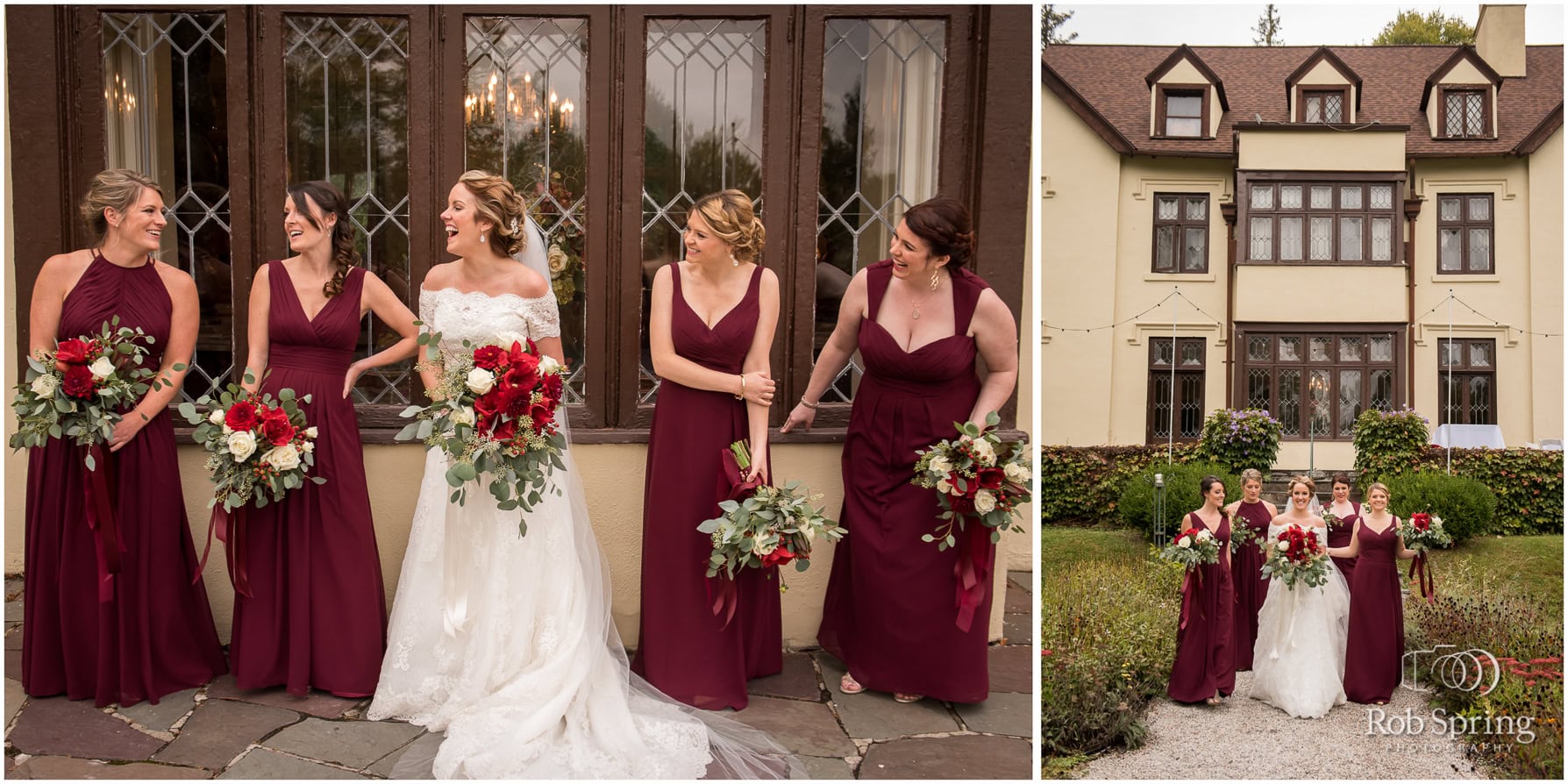 —
What our Bride had to say . . .
"I'm not sure what to say about Rob that hasn't already been said, except that he surpasses my expectations every time. I was in two weddings he photographed and knew immediately we wanted him for our own – he was the first vendor we booked, in fact. Whether it was our engagement shoot or wedding photos, taking pictures with Rob doesn't feel like work – it feels like fun. He became a good friend throughout the wedding planning process, and was always quick to help with any questions I had, or things I needed (like when I needed a couple prints to "propose" to my two best friends to be my Maid of Honor – literally shipped them to me the same day). He came to Boston for our engagement shoot and the whole day was a blast. Then, on our wedding day in the Berkshires, all my family and friends fell in love with him as he captured all of our special moments. Somehow, without me even telling him, the photos he took had a special feeling to them that was so "us" – a little different quality, some moodier, more dramatic lighting, and a few different poses to make everything feel a little unique from the prior weddings I'd seen him photograph. We were blown away with the results and will cherish these photos for a lifetime to come."
Comments
comments