What types of Albums do you offer?
Below is a sampling of the albums we offer. Many of them are customizable to fit your style and budget!
10″ x 10″ Signature Album
This album gives you many options as a beautiful way to display your wedding images. The Signature album features thicker more wear resistant pages. The colors of the photos are gorgeous quality and you have many more cover options including colors and fabric type:
Also available in 5 x 5″, 8 x 8″, and 12 x 12″
\
___________________________________________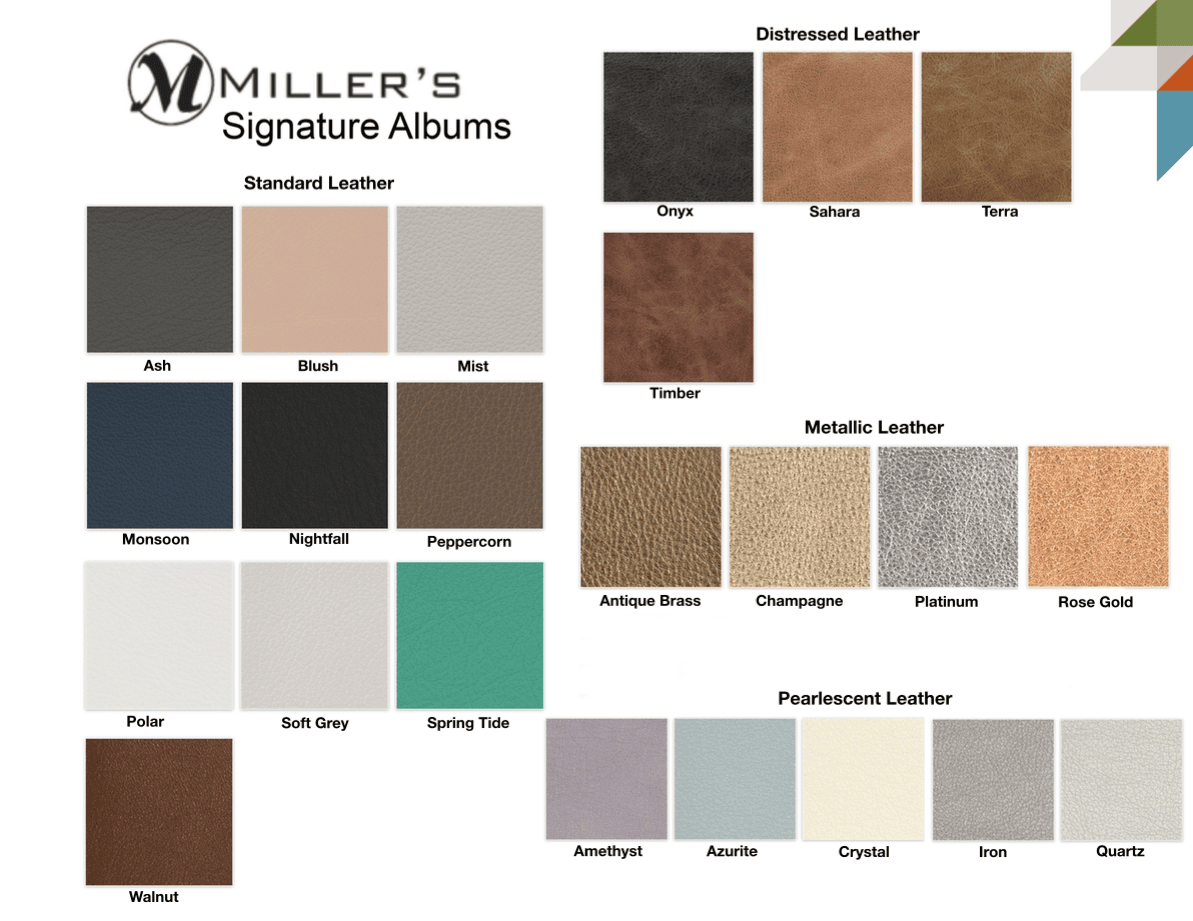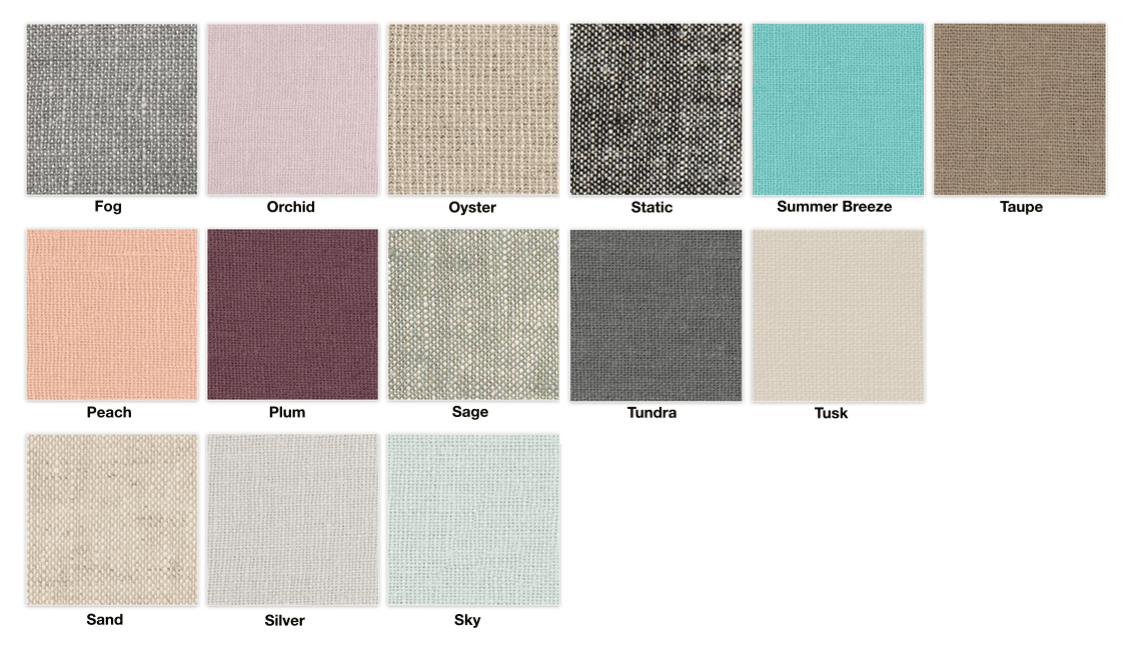 ________________________________________________________
Cover Fonts & Foil Edging
Some great options to enhance your album are to add a font to the front page and gilding to the edge of the pages.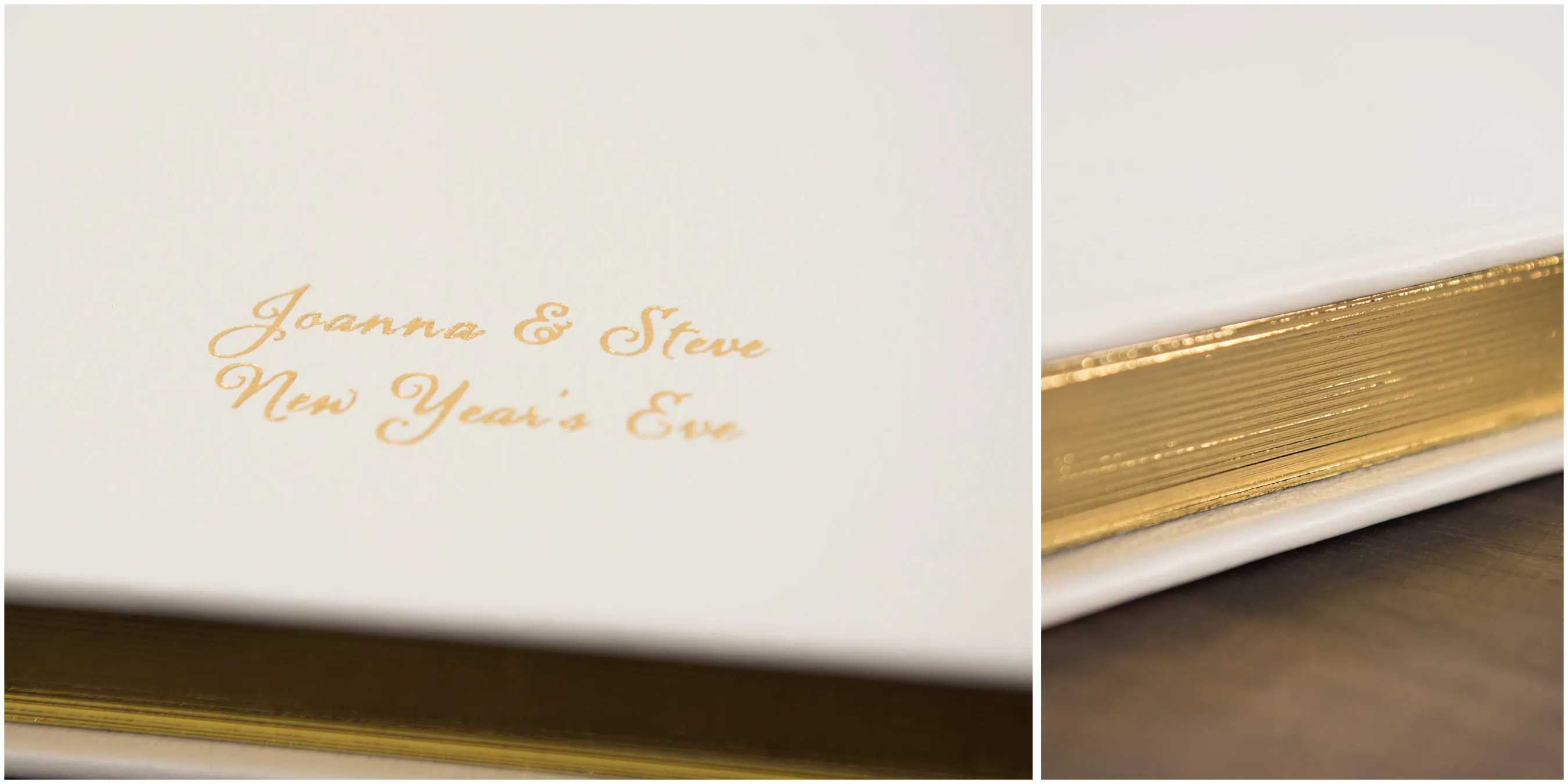 Foil Stamping
Add foil stamping in Black, Copper, Gold, Matte Gold, Granite, Silver or Matte Silver to Standard and Pearlescent leathers.
Choose from Alana Pro or Garage Gothic font.

Outside front cover options: Up to three lines of text, in the lower center or lower right corner.
* Front cover foil stamping is only available for Standard and Pearlescent leather covers, and cannot be added to Cameo or Etched leather covers.
Debossing
Select Dessau Pro or Garage Gothic font, in Blind (no color), Black, Copper, Gold, Matte Gold, Granite, Silver or Matte Silver for Standard Leather, Distressed Leather, Pearlescent Leather, and Linen covers.


*Blind debossing is the only debossing option available for Distressed leathers.
*Debossing is unavailable for Cameo covers, Etched leathers, and Textured leathers.
Gilding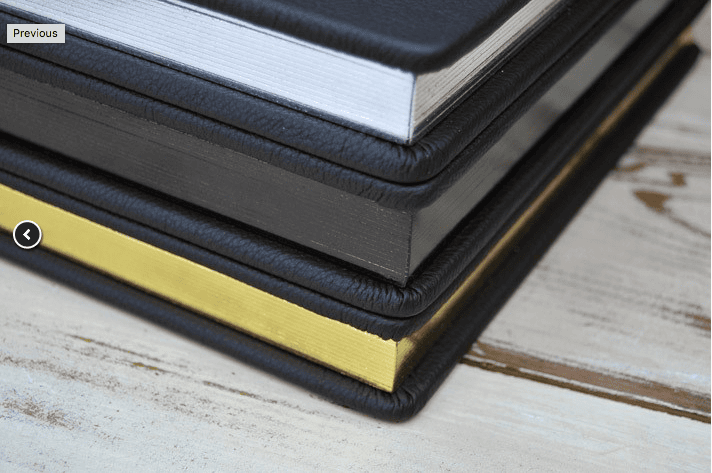 Add black, gold, or silver gilding to your album. Not available for rounded corners, Metallic, or Classic Felt pages.
_______________________________________________________________________________________________________________
Comments
comments