Lodge on Echo Lake Wedding with Leia & Michael
Congratulations to Leia & Michael! What a great pleasure to photograph their wedding – you know it will look good when the bride is an art teacher, and you know the music will sound good when the groom is a music teacher! It came together perfectly and I'm so happy I was there to capture it for them. I have to recognize Cornerstone Victorian Bed & Breakfast in Warrensburg, NY for taking such good care of the bride and bridesmaids – what a gem! Such a beautiful spot to get ready and beautiful on the wedding day! And kudos to Molly at True Grace Makeup  for making sure the girls looked as pretty as can be! Scroll down and check it out!    -Rob Spring
Check out all of these super neat details that Leia made for her bridesmaids!
These bridesmaids were hysterical!! SO much fun to spend the day with these girls!
Time to get married! I just love  The Lodge on Echo Lake – such a great outdoor ceremony location!
I'm in love with these paper cranes…
Also in love with the groom's socks…
How fun is this place to shoot with the bridal party and couple!?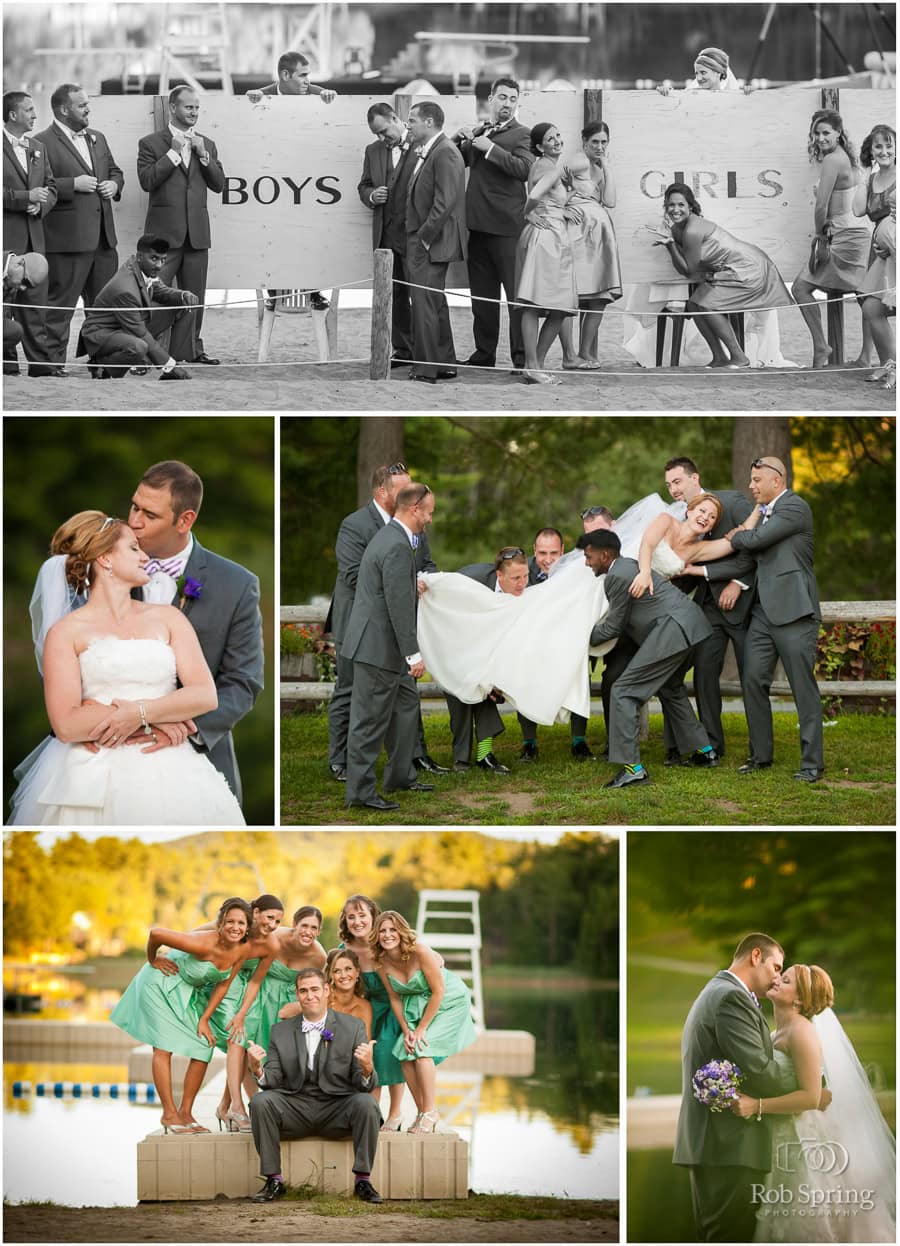 The reception room looked amazing, thanks in large part to Leia's artistic abilities!f
How cute are these two cutting the cake?!? Much love to you both Leia & Michael! I wish you all the best and many happy years to come! -Rob Spring
Comments
comments