Union Station Banquets Wedding with Sarah & Tony
How neat is this old train station venue in Northampton, MA!? And how beautifully sweet and in love are Sarah and Tony!?!? The only thing I love more than photographing a new venue is photographing awesome people. This one checked all the boxes for me personally – AND we got our snow at the end of the night – thank goodness! Scroll down and check out how great this one is. Between getting ready at the Hotel Northampton and the warm romantic look of Union Station, this day was a huge WIN for everyone involved. Especially for Sarah and Tony!
Congratulations you two – here's to a long and happy marriage! Filled with snowy late night kisses (and trains, obviously).
-Rob Spring
Bridal Prep : Hotel Northampton    •    Venue : Union Station Banquets    •    Hair & Makeup : Muse Salon    •    Flowers : Atkins Farm & Durocher Florist
DJ : MARX Entertainment    •    Brides Dress : Pearl Bridal Boutique    •    Cake : Pete's Sweets
Wedding Date : January 19, 2019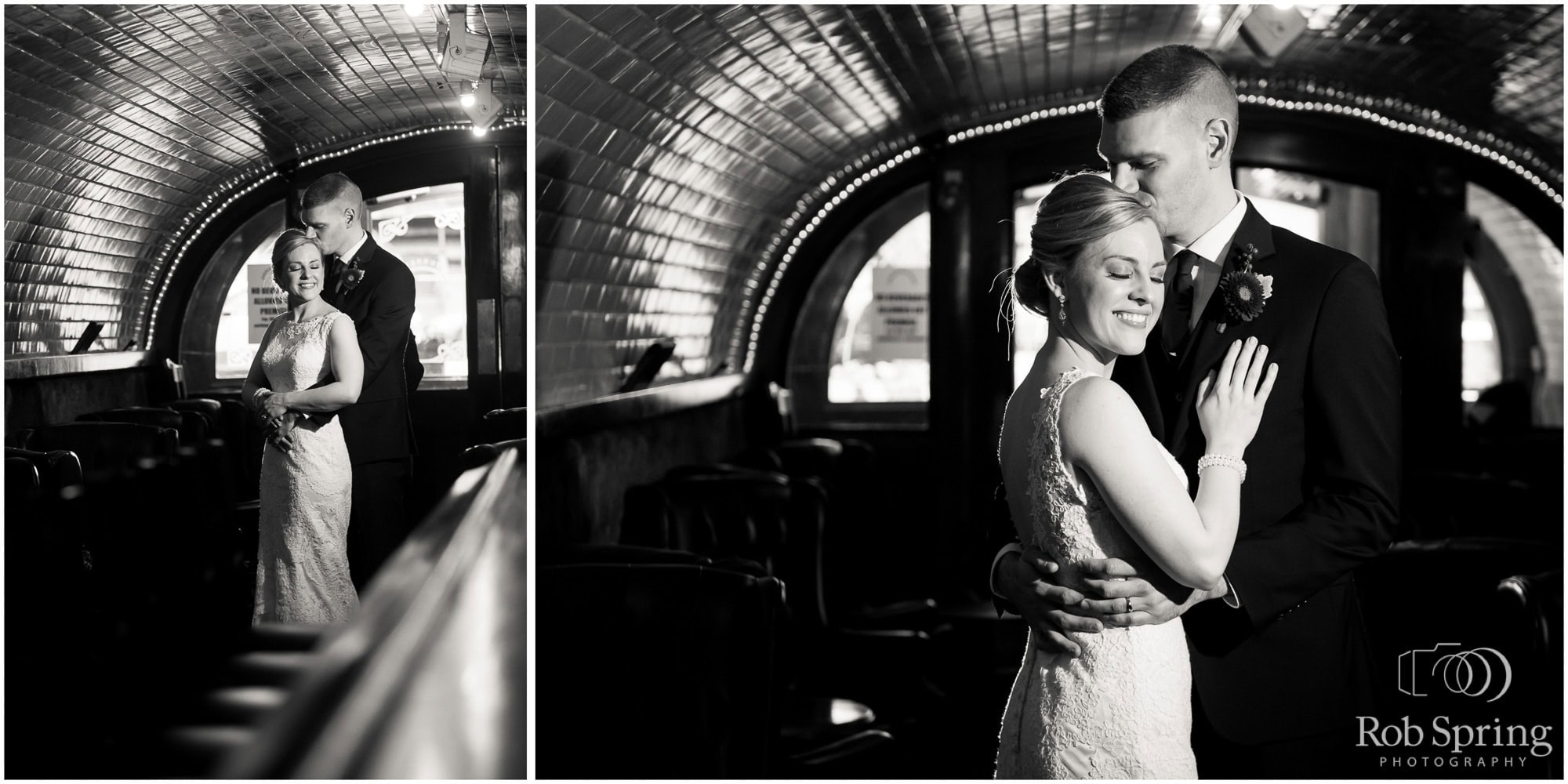 What our Bride had to say . . .
We hired Rob for our January 19th wedding and we couldn't be happier we did! I can't say enough about how wonderful he and his team are. They were pleasant and responsive to emails throughout the planning process. Rob even provided us with a timeline that we used to plan our day.
We were married in Massachusetts and two feet of snow was in the forecast for our wedding night. Rob made the drive and was early! He never balked with the weather, even though he was traveling further than most of our guests.
The day of, he was incredibly organized and on schedule. He managed to wrangle our bridal party and families (about 25 very scattered people) and keep us on track while maintaining a smile and keeping us laughing throughout. My father, who normally hates having his photo taken, even said that Rob made him feel relaxed and comfortable during the whole morning.
Our ceremony and reception were in a dimly lit room with candles and uplights. When we were first looking for vendors, it was important to me that the photographer be able to light indoor shots. Rob captured the ambiance of the room perfectly. He has a sophisticated light set up that he and his assistant moved around all night. They managed to be present for everything, yet not intrusive. My mom remarked that it felt like he was part of the party the whole time! He also managed to capture some breathtaking shots of us in the snow- I can't wait to see the rest of the photos!
All in all, we feel hiring Rob was one of the best wedding decisions we made. His images are strikingly composed and beautifully lit. He was worth every cent. His professionalism and great personality are what set him apart and made him a truly essential part of our day. Thank you to Rob Spring Photography for making our wedding so special!!
Comments
comments